Professional. Caring. Friendly.
Helping to Keep youR Loved Ones Out of court and conflict
Set Your Loved Ones Up for Success
Estate Planning Attorney in Washington, D.C.
From single parents to unmarried couples to family business owners, everyone can benefit from having a comprehensive estate plan in place. If you're ready to create yours, I'm ready to help. I specialize in clients in the LGBTQ+ community, people living overseas and those with complex or large net worths. Schedule a free consultation with my firm—Kevin C. Martin, Attorney at Law, PLLC—in Washington, D.C. today to start drafting the documents you need to protect your assets, your children, your well-being, and more. I serve clients throughout the region and overseas and look forward to meeting with you!
Kevin C. Martin
Attorney at Law
Creating an estate plan is so much more than simply completing a few documents. It's a highly personal process that requires careful forethought, collaboration, and a true understanding of how each decision you make today will affect you later on. At my firm, I strike a careful balance between professional and compassionate to help my clients create plans that meet their needs while also ensuring that they feel seen, heard, and valued. Here, your story matters, and I'll strive to gain an in-depth understanding of your goals. Let me be your partner as we work together to address your estate planning, asset protection planning, special needs planning, or estate tax protection needs.
MORE ABOUT ME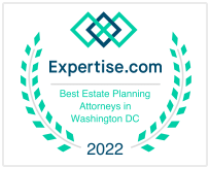 You're not just a client for now.
You're a client for life.
Building Relationships to Last
Just because we've accomplished your initial goal doesn't mean that you'll never hear from me again. I truly care about my clients, which is why I provide regular reviews of your estate plan for years to come, open communication at all times, and compassionate counsel whenever you need it. Should you encounter another legal issue down the line, don't hesitate to reach out. At my firm, you will always be a valued client.
Serving My Community with Pride
I am proud to strengthen my community by providing top-notch legal guidance to families and individuals through life's most difficult moments. By giving the people around me the tools necessary to make smart legal decisions and encouraging them to be proactive, I can make a difference not only in their lives, but also in the lives of their loved ones. My passion for helping others is what drove me to pursue this career path in the first place.
Individualized Estate Planning Services Focused on You
Your estate plan should reflect where you're at in life. As you grow and laws change, your estate plan should evolve, too. At Kevin C. Martin, Attorney at Law, PLLC, I help families create individualized plans that meet their unique needs. Whether you're starting from scratch or seeking to update an existing plan, schedule a free consultation with me today.
The purpose of an estate plan is to outline your final wishes for the distribution of your assets, the care of your loved ones, and more after you've passed away. By crafting a detailed will, setting up trusts, designating powers of attorney, and completing other legal documents, you can create a clear roadmap for your family members to follow as they administer your estate. In addition, a well-thought-out estate plan can help your loved ones avoid the frustrating probate process and instead allow them to focus on moving forward.
When you come to me for assistance, I'll take the time to get to know you—your needs, your goals, and your vision for the future. Through a Family Wealth Planning Session or an Existing Estate Plan Review, we'll work together to make smart choices that take into account what you own, who you want to transfer your assets to, what debts you may owe, and more.
Don't take a DIY approach to your estate plan. This complex legal process requires the assistance of a true professional to ensure that your loved ones will be set up for success after your death. For guidance on special needs planning, asset protection planning, or estate tax protection, reach out to my firm in Washington, D.C. today. I proudly serve the estate planning needs of families and individuals in Bethesda, Maryland, as well as Falls Church, Arlington, and Alexandria, Virginia.